Your Contact Information – is all we need to get you on our Cash Buyers List
Real Estate Investors – see our NH Big Inc. – Agents & Business Policy – we are currently focusing on Cash Buyers in California that do Fix and Flips and/or long term rentals that are buying the properties for that purpose.  If you are a wholesaler or a Cash Buyer looking for properties in other states, you can still fill out your information below and you might find it better to join our National Cash Buyers at our Facebook/SBREIA site.  Here you can post your properties and promote your business and network with other investors on a National level.  You can also download the Ultimate Guide to Investing out of State Safely.  It's free and 40 pages of great information.  Not currently a Cash Buyer – Join our Team, Earn while you Learn, how to Wholesale properties.  See our NH Big/Training.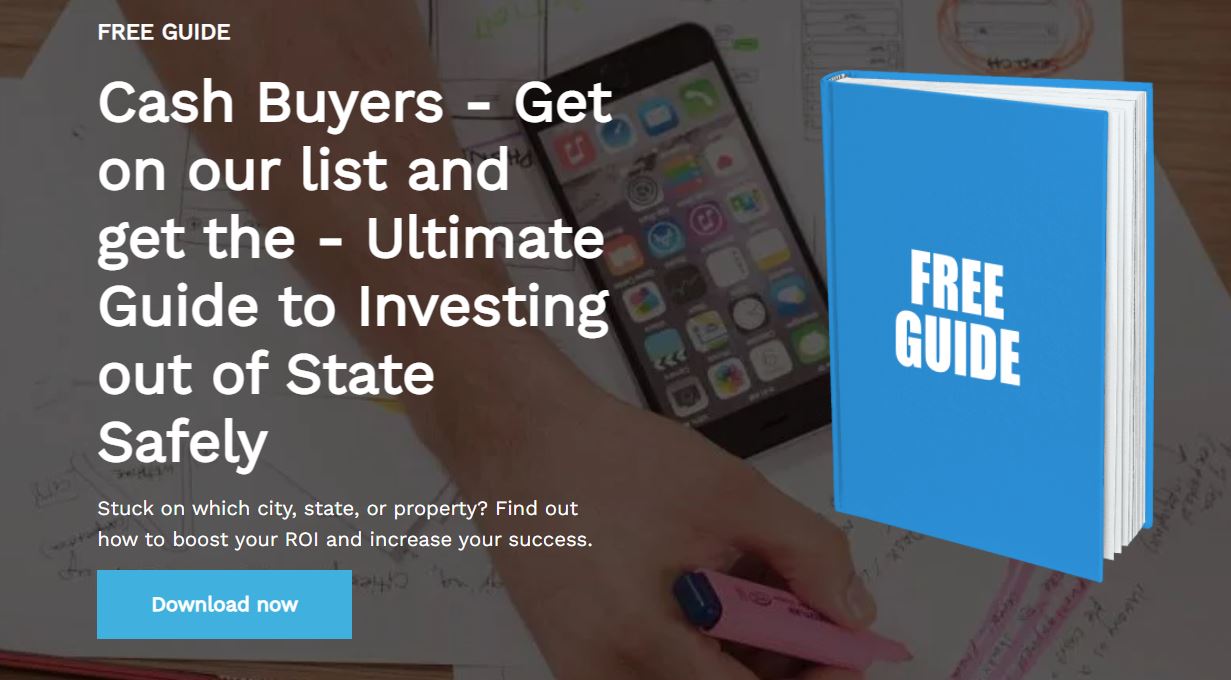 Cash Buyers List  – We Sell and have Below Market Properties to add to your inventories to fix and flip.   We are currently focusing on California.  We still buy and sell on a national level.  We are just limiting the areas so you might need to be prequalified by our lender first.
Buyer Assignment Fee $5,000 – That's all we charge for Wholesaling your property and get it sold and you don't pay it!  The Buyer pays it as an Assignment Fee. We do this for any property no matter what the selling price is.  The national average for other wholesalers is $20k.  Realtors charge a 6% commission and if it's a $1m property that is a $60k commission.  We will do it for only $5k and you don't pay it, the buyer pays for it as an assignment fee.  That means you the seller pay nothing.  That is a $60k savings in your pocket each and every time you work with us on the sale of your properties, if they are $1m properties, if not, do the math.  It's still a higher profit in your pocket.  We can do this because we are Investors not Realtors and we have the experience and knowledge that many investors and realtors do not have, or they could be doing what we are doing, but will not, as they want a lot more money, as you can see. We can do this on the MLS and you will never have to pay a listing or buying agent fee with buyers that come to us directly without a realtor.  If they do come with their realtor, we clearly state they will have to pay their realtor the commission fee, not us.  Take it or leave it.  If the price is right they will take it, and pay their realtor the commission.  Our mantra is "Don't Ask, Don't Get".  Of course you can always accept and pay the buying agents fees if the sales price is right for you.  We usually get what we ask for, or we pass on the deal.  We are serious about finding a solution that works for everyone.  If you are looking to Sell or Purchase a property, or possibly Lease-To-Own, you have come to the right company.   We have a great Team and very good Associates, Agents, Property Locators, Attorneys, Title Companies, Contractors, Trainers, and Business Associates.  We can match you up with what you want and make it happen.
Private Money and/or Hard Money – Do you think you don't have the money to do this?  You don't need your money.  That is what Private Money and/or Hard Money lenders are here for.  As long as there is a profit, it will pay for all expenses.  We can give you some estimates on Income and Expense, but it's your responsibility to do your due diligence and make sure you have the potential for a good profit.  Profits are usually fairly easy in an up market but very difficult in a down market.  We do this on a National level so there is always an up market somewhere and if you are doing No Repairs it's a no brainer in an up market.  Real Estate investing is risky to do, so do the math, and make it happen!
3 Options for buying and selling these properties
1 – Repairs None – we just put it back on the MLS and sell to a fix and flip investor and you make a smaller profit, less work less risk.
2 – Repairs Some – you do just enough repairs so the property will qualify for a Conventional Loan for a higher profit.
3 – Repairs Full Rehab – you do the best work possible for the highest return, always more time and risk, and it's your choice and your profit!
For Sale by Owner Consulting Fee $5,000 – If you are still set in selling it yourself, but having a hard time at it, and want it done right and legal, closing with a good title and escrow company, we can coach you through the entire process on a For Sale by Owner, getting it on the MLS, which makes all difference, and still get you everything mentioned above, but you will have to do a lot more work and you will have to pay us the $5,000 coaching fee, not the buyer.  Either way it's still a small fee to pay on a $1m property and both seller and buyer end up with a much better deal that cost way less than a $60k realtors commission.  You end up with a great education that you can use over and over again or just be happy for the big savings and great coaching process and closing on the sale!
When you fill out your information in our form below, that will get us started.  We will get back to you to schedule a phone call on a day and time that works for you.  We will need 5 to 15 minutes to get the details of what you need and the profit margin expected in order for this to work for you.  We want to get exactly what you need without wasting your time.  If you already have your funding sources, you should consider some of ours too and compare rates and terms.