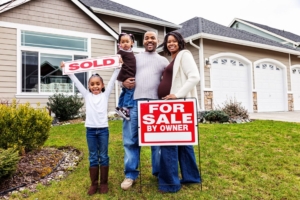 For Sale by Owner (FSBO) – Sold
NH Big Inc. will Buy your home and save you all that time with Zero Realtor Commissions!
Your Contact Information – is all we need to get you started!
Working with our NH Big Inc. Real Estate Investor Consultant (REIC) makes a difference and saves you money if you really want to do all this yourself.  The moment you ask it's yours! The rest is just going through motions and enjoying it! You have lots of reasons for taking this on yourself. It's your home and you are not turning this into a business.  You just want to sell it.  You might not have all the experience we do and as a team we can do this.  Below is a lot of information and although it looks and sounds like we are realtors we are not.  We are investors that can do all a realtor can do and more for a very small consulting fee.
You want to save on the Realtor commissions. In California there is a lot to be saved.
$500,000 x 6%    = $30,000
$1,000,000 x 6% = $60,000
$1,500,000 x 6% = $90,000
$2,000,000 x 6% = $120,000
Those are some big savings
Real Estate Investor Consultant (REIC) – Is how you gain these saving.
With 40 years of successful experience we can provide the consulting that make the difference.
Flat Fee Real Estate Consulting – On a FSBO – It's negotiable and we will make it work for you!
We answer all your questions and provide you all these services below.
Here is what you get when using our NH Big Inc. REIC services
You May Make More Money From The Sale
You'll Have Complete Control Over The Home Sale
You Can Devote Your Full Attention to The Sale of Your Home
There Might be as Much Financial Benefit as You Imagine
Marketing a Home is Easy – we know how to get you on the MLS for FREE!
Selling a For Sale by Owner Home is easier with a our REIC
For Sale by Owner is easier including your property to our Website for options the MLS site will not allow
Even With Your Full Attention, You Will Struggle without our REIC
We pre-approve your Buyers using our Mortgage Broker so there is no falling out of escrow
REIC increases Your Safety when Selling by Owner, No Yard Signs, No Open Houses!
Assistance in reducing the Bargain Shoppers when Selling By Owner
Consult with our REIC and our recommended Appraiser About Pricing Your Home
REIC Flat Fee MLS listing is your listing not our listing and it's FREE to list your home because we pay for it!
REIC provides all the forms, Contract Agreements, needed and are approved by the title companies
REIC provides all the title companies and establishes the contacts for you to close legally and successfully
REIC sets up all Lease-To-Own process getting you $50,000 to $100,000 non-refundable Fees if you choose to Lease-To-Own it, if the market is just not giving you the sales price you want or need at this time.
REIC assists you in finding and qualifying LTO Tenants approved by our Mortgage Broker
REIC assists you in getting direct buyers through the MLS so you pay no realtor commissions
Listing with a Realtor – if you eventually choose to do this, we know how to get you the top Realtors in your area
Selling a Home For Sale By Owner Pros and Cons
The realtor that created the article above is telling you why you should use a realtor.  He is most likely a very good realtor.  He covers a lot of very good information which shows the high level of his experience.  The only problem is, he lives on the east coast and is not licensed to do business anywhere else but the area where he lives.  If you decide you want a realtor we can refer one of the top realtors in your area you will pay the commissions, or you can work with us and not pay any and still be on the MLS, which gives you way more buyers.
NH Big Inc, with our REIC – can do this nationwide anywhere, anytime, with all the services mentioned above, all day long!
Dan Ringwald – REIC – 805-242-3004 – Call or Text me anytime 24/7 and let's get you the services and savings you deserve! 
Your Contact Information – is all we need to get you started!